Join our young heroes to fundraise and help children fight cancer. It's easy, fun and rewarding.
₹26 lakhs raised just last year. 600+ children nourished.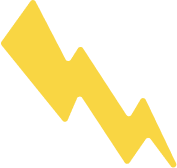 Bring life-saving nutrition to children fighting cancer.
Choose solo or team activities to fundraise or volunteer.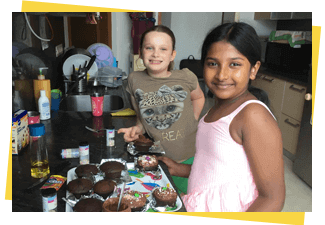 Pick from our list of exciting projects launched every two months!
Pledge your birthday, run a marathon, bake cookies. Just have fun!
Create a fundraising page on GiveIndia to accept online donations.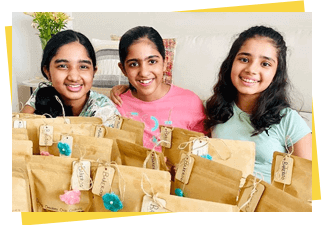 Go solo or team up with buddies.
Learn how to plan and market your event/idea, have fun with friends and save lives!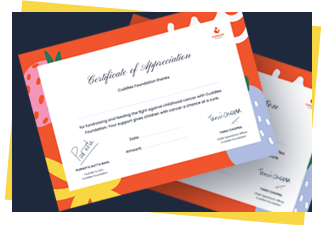 Earn Volunteering and Fundraising certificates and internship letters to build your profile.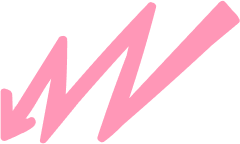 Meet Young Heroes like you.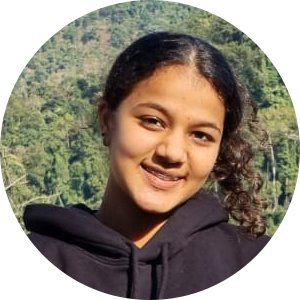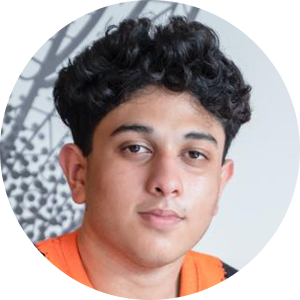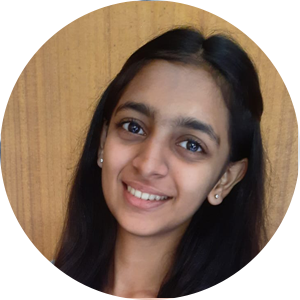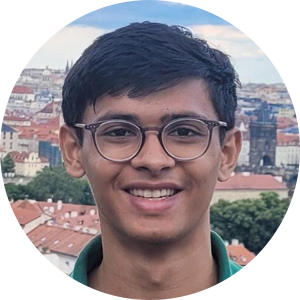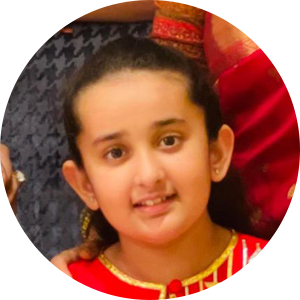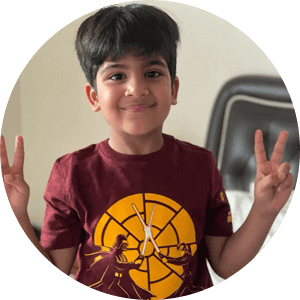 Mihika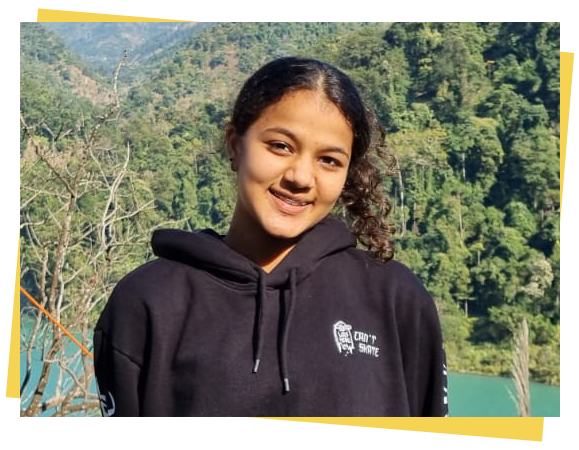 Mihika Jain
B. D. SOMANI INTERNATIONAL SCHOOL, MUMBAI
Mihika ran 10K in the Tata Mumbai Marathon 2023 and raised ₹794703 for children with cancer.
"In a room full of underprivileged children fighting cancer, I witnessed their painful reality, deprived of play and dreams. Seeing their frail bodies and sad eyes compelled me to raise funds for their medical care and nutrition through the Cuddles Foundation. With the support of my school, friends, and family, I raised over 8 lakhs, making the journey worthwhile with the smiles on their faces." - Mihika
Vihaan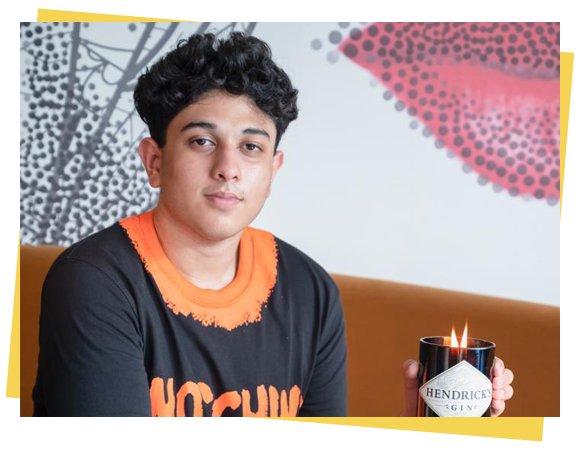 Vihaan Garg
SHIV NADAR SCHOOL, FARIDABAD
Vihaan, a budding entrepreneur who donates 100% of his profits every month from his company Glassup. Vihaan upcycles glass bottles into charming candles for sale!
"My Nanu fought bravely against bladder cancer, emphasizing nutrition's importance in battling cancer cells. Discovering Cuddles Foundation, supporting children with cancer, became my purpose to give back and honor my grandfather's struggle. Witnessing their laughter and strength during my visit to Cuddles at AIIMS Hospital Delhi profoundly impacted me, forever changing my life. I am dedicated to easing their struggle in any way possible." - Vihaan
Sayali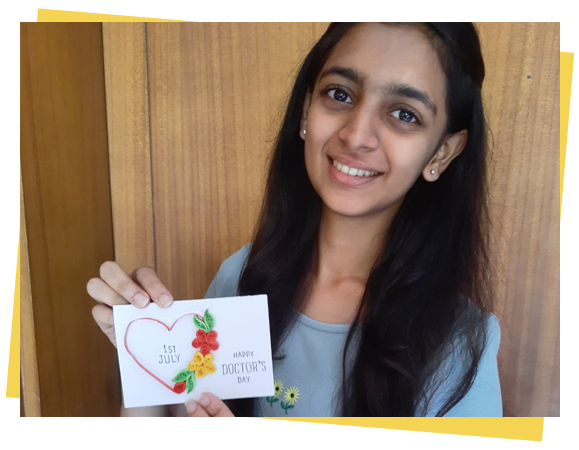 Sayali Sahasrabudhe
DADAR PIONEER JUNIOR COLLEGE, MUMBAI
On Doctor's Day, Sayali made beautiful handmade cards to distribute to doctors, thanking them for helping treat children fighting cancer.
"I think that the work done by Cuddles Foundation for supporting children fighting cancer is truly admirable. It was a very rewarding experience to be part of such a compassionate and caring group. For me, witnessing the positive impact of their efforts, and being able to contribute to this noble cause was immensely fulfilling." - Sayali
Aadit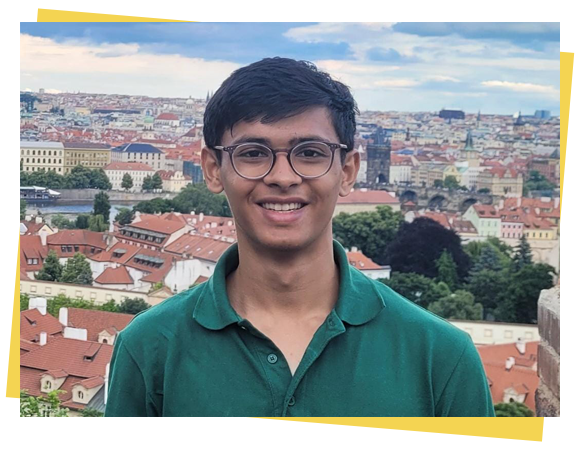 Aadit Shah
Aadit, during his 1 month internship at Cuddles Foundation worked on populating our CSR outreach database, he tackled the inventory system for the stationery project and volunteered at 2 hospital events.
"Cuddles Foundation was the perfect place where I could learn and use my skills for greater social impact. I got the opportunity to help in areas of my interest such as creating a database, managing ongoing projects and interacting with children at the hospital." - Aadit
Vidhita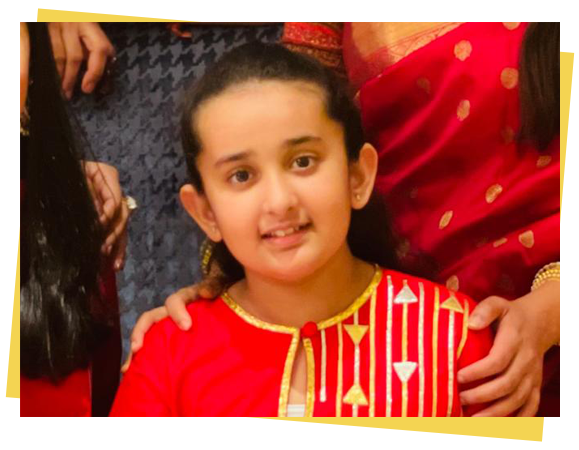 Vidhita Kothari
B. D. SOMANI INTERNATIONAL SCHOOL, MUMBAI
Vidhita started a fundraiser in memory of her grandfather who passed away due to cancer.
"My Nanaji passed away before I was born, leaving an irreplaceable void. Hearing stories about him from my mother, I regret not knowing him. To honor his memory, I decided to fundraise for Cuddles Foundation, providing nutritional supplements to children fighting cancer." - Vidhita
Arjun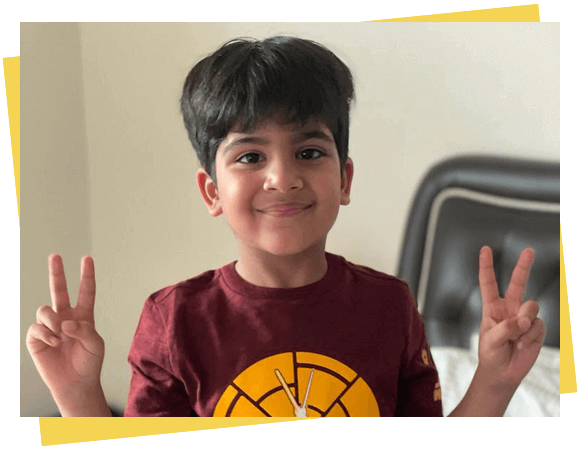 Arjun Parekh, 6 years
ST JAMES CHURCH KINDERGARTEN, SINGAPORE
Arjun started a birthday fundraiser and raised over ₹61,000 to bring life-saving nutrition to kids with cancer.
"I wanted to help children like me eat better and feel better soon. My sister Anaya pledged her last birthday and that really inspired me." - Arjun
Frequently Asked Questions Can I just volunteer and not fundraise?
Fill this form so we can keep you posted as soon as a volunteering opportunity comes up.
Will I get to visit the hospital?
Yes, you can visit the hospital and meet with the kids (subject to hospital permissions).
Can I be part of programs throughout the year?
Of course you can. We would love that!
Bring Cuddles Foundation to your School
 Join schools like MET Rishikul Vidyalaya, JBCN Parel, and Modern High School, Kolkata to bring Cuddles to your school.
Thank you for signing up! We'll get back to you super soon.