It takes a community to help a child fight cancer.
Join us in any way you can. Here are a few ways to help:
It takes a community to help a child fight cancer.
Join us in any way you can. Here are a few ways to help:
Your occasion, their celebration.
Make your special day a little sweeter. Start a fundraiser on GiveIndia and pledge any occasion to help kids fight cancer.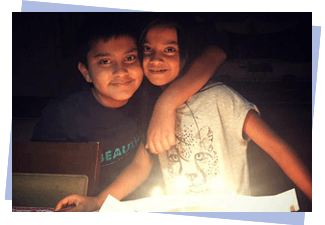 Birthday wishes come true
Anaya & Aarav asked for donations instead of presents for their birthdays and raised ₹75,000 to feed children and starve cancer.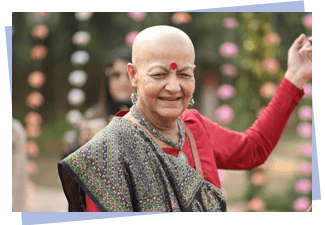 To honour their mother Kumi's battle with cancer, the Chandra Family rallied their friends together and raised ₹19,50,000.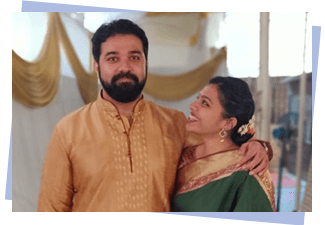 Nikita and her husband accepted donations in lieu of wedding gifts and raised ₹49,100 to nourish children.
Team CACTUS ran to end childhood cancer.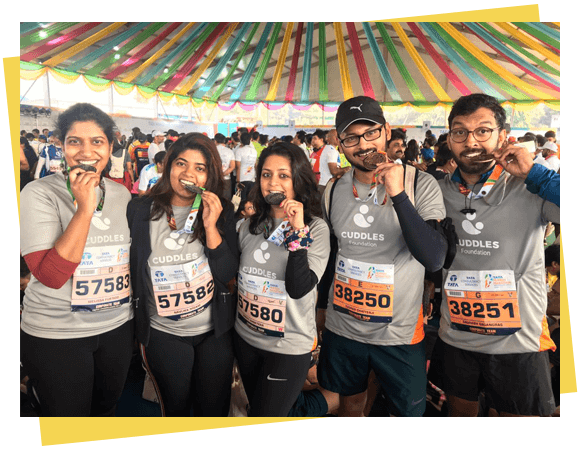 Start a campaign by doing what you do best. Host a party, sell your art, cook up a storm, help in a way only you can. Manika, AJ and Vishal did just that and ran the Mumbai Marathon for Cuddles. Not only did they raise over ₹11,00,000 with their run, they also helped spread the word.
Want to start a group campaign? Drop us a line at team@cuddlesfoundation.com and we'll help you set it up.
Our supporters aren't just grown ups. Kids from around the world have helped raise awareness and support for the FoodHeals™ Program. Like Nandini from London who ran a marathon and crossed the finish line after raising over ₹12,00,000! Or Shlokha who put her culinary talents to bake sales that raised funds as well. Our extraordinary kids have extraordinary supporters.
Join our Young Heroes program and be a role model for your friends and classmates.
The inspiring girls from Bakeroo are Young Heroes.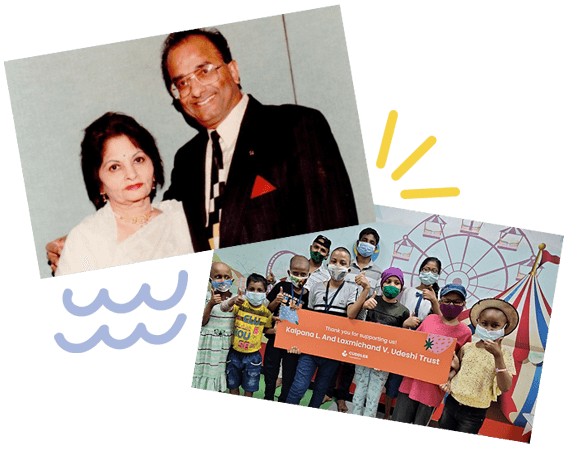 Some choose to continue to make a difference even after they pass on. Here's a moment of respect for our legacy donors who've pledged a part of their wealth through Legacy Giving to support our cause. Their generosity and foresight ensure a lasting impact on the communities we serve.
A special mention goes to the Kalpana L. And Laxmichand V. Udeshi Trust, who have graciously and generously contributed to our work through Legacy Giving. Ready to make a difference? Contact us at
fundraising@cuddlesfoundation.com
and pledge your wealth today.
Take a seat at The Giving Table.
The Giving Table is a passionate community of monthly givers. To join, all you need to do is commit to donating any amount of your choice. This is automatically transferred to us every month and you can pause, stop or change how much you choose to give at any time.
Joining The Giving Table helps us commit to nourishing children with cancer today and every day. You'll also receive a monthly newsletter showcasing the work you're supporting and an 80G Tax Exemption Certificate for every monthly donation received.
Thanks for pledging your special day! We'll be in touch soon to help you get started.