Saira Dua, 17, has been able to raise Rs 10,000 in a one-day fundraiser held on Saturday
Saira Dua at work
Pictures: The Telegraph
A Class XII girl held an exhibition-cum-sale of recycled art made by her to raise money for children fighting cancer.
Saira Dua, 17, has been able to raise Rs 10,000 in a one-day fundraiser held on Saturday.
"It had been raining since morning and people were sending me messages that they would not be able to make it. I started to feel a bit demotivated but then there were others who turned up and I could raise this much," said the student of Modern High School International.
She will hand over the money to Cuddles Foundation, an NGO that works for the nutrition of underprivileged children fighting cancer. The families of these children cannot afford to give them nutritious food that they need to fight the disease or go through the treatment.
The handmade recycled products made by Saira Dua at the exhibition-cum-sale
"The money will not be used directly for their treatment, but it would help them by ensuring a proper nutritious diet," Saira said.
The girl said the IB (International Baccalaureate) gave her the opportunity to do something outside the studies.
Cas (Creativity, Action, Service) is a project in the IB curriculum that provides students with an opportunity to try their hands in any two of the three fields.
"If it weren't for IB, I might not have been led into it…. The NGO Cuddles Foundation came to our school and spoke to us about the work they do for children. I was motivated and I wanted to do something," she said.
On display at the exhibition-cum-sale were handmade items with a price tag ranging between Rs 100 and Rs 200. Among the items were hand-painted CDs that could be used as coasters, bottles and bracelets.
Helping her with the sale on Saturday was Saira's friend Srija Banerjee.
Cuddles Foundation works in 40 government and charity cancer hospitals across India.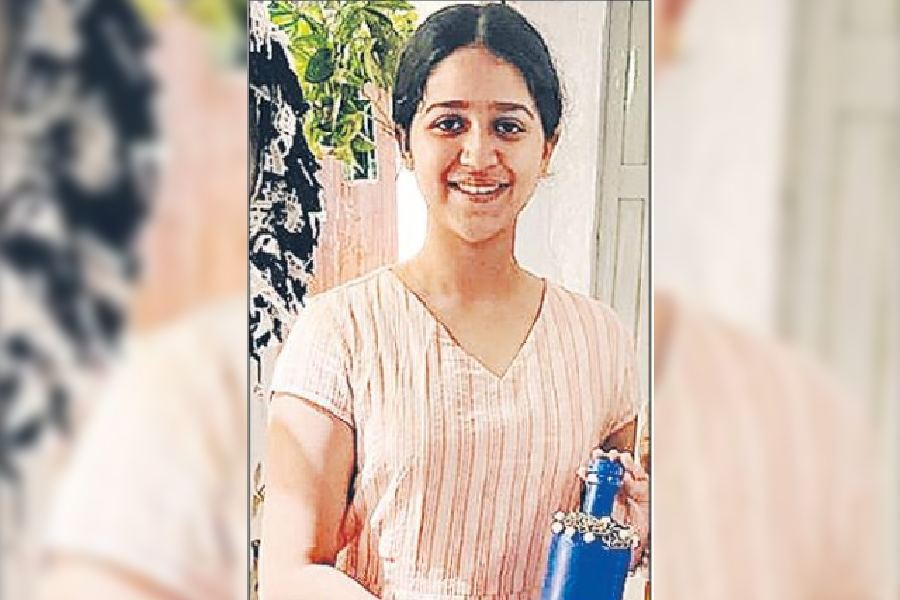 Srija Banerjee, who helped Saira at the fundraiser
"Cas projects require students to engage with the community. IB provides students with a framework but it is for students to envision it, what they do and take it to fruition. It gives them the scope to be more empathetic, and responsible and think of sustainable ways of giving back to society," said Nandini Ghatak, principal, Modern High School International.
Cuddles Foundation has a Young Heroes Program, which creates a network of students who help children fight paediatric cancer with the right food and nutrition.
Over the years, the foundation has benefitted from 300 young heroes who have raised funds by doing bake sales, pop-up sales, running marathons, pledging birthdays.
"The future of the world depends on our next generation, its sense of responsibility and its ability to give. Hence, its really important to train the people who will hold the future of the world in their hands," said Purnota Dutta Bahl, founder and CEO, Cuddles Foundation.
Saira's work has not ended even though the one-day exhibition at Wisdom Tree cafe has.
She is still receiving orders.
Link for the Original article is here.
Published by: My Kolkata
on Oct 03, 2023